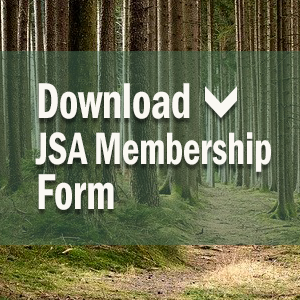 Membership Form
Sponsors – Take prospective new member through Sponsor Checklist. Sponsor and prospective new member meet with Membership Committee the first meeting of month. (Orientation only, won't join at this time) Second meeting of month is when prospective new members join. No one joins first meeting of month. Second meeting of month is only time for membership consideration.
New Members – You must have a sponsor (A member with at least one year membership and in good standing who is willing to vouch for you) in order to become a member of the Jefferson Sportsmen's Association. If you do not have a sponsor, we can put you on our "Adopt a New Member" list.
Cost – Payment for new members is due at the first meeting when completed application is submitted. The amount is $150  ( $100 annual dues, $15 security access card, $35 processing fee = Total $150)
No New Members are accepted into the club in the months of July and December.
If this sounds like something that you would like to pursue, please send us the following information:
Name:
Address:
Phone:
List of Clubs and Organizations you belong to:
Club interests (i.e. Archery, .22, pistol, etc.):
Brief statement as to your reason for wanting to join JSA:
If sending electronically use our Contact Us form.
If sending by mail:
Jefferson Sportsmen's Association
Attention: Membership Secretary
P.O. Box 54
Codorus, PA 17311-0054
Annual Membership Dues – $100.00 for regular members and $90.00 for senior members (Age 65 and over & 20 plus years as a club member), $40 for 50year members. If you volunteer for the Work Incentive Program, $25 will be deducted from your next year dues. Dues can be paid by mail. When paying dues by mail please write your membership number on your check and make sure you include a self addressed stamped envelope with your payment. Dues received after the second meeting in January will be assessed a $35.00 late fee. Mail payment to:
Jefferson Sportsmen's Association
P.O. Box 54
Codorus, PA 17311-0054